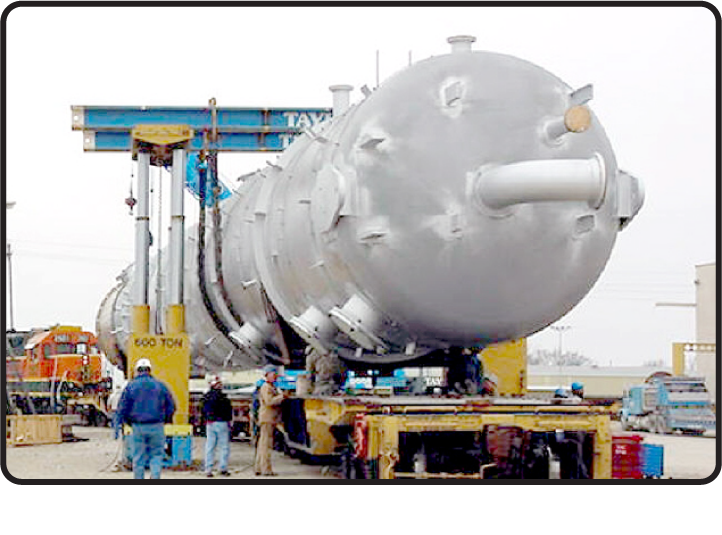 At Sauder Custom Fabrication, quality is solidly linked to everything we do. From customer inquiry through vessel delivery, are steadfast attention to detail ensures that Suder customers consistently receive a quality product right on schedule. 
 
We are specialists in the design and fabrication of custom vessels and process columns. Sauder products are currently successful serving the chemical, petrochemical, petroleum and power industries throughout the world.

Compliance with specifications is of Paramount importance to Sauder, as are the dependability of our suppliers and the Integrity of their materials. These are the agents with which our engineers begin their quest for excellence and efficiency.
 
With strict adherence to customer specifications and applicability industry codes, our engineers apply the very latest technology to your design requirements. Extra efforts in this area allows us to better meet the challenging needs of the industry we serve.

Our relentless pursuit of quality applies to the trained professionals in our fabrication shop as well. Sauder continuously monitors welding procedures, welder qualifications and operator skills to ensure that our manufacturing procedures are current and up-to-date with the latest industry  standards. 
 
Quality-control associates audit every job, from start to finish.. Their dedication is reflected in every vessel that leaves our planet. Our customers wouldn't have it any other way. Neither would we.