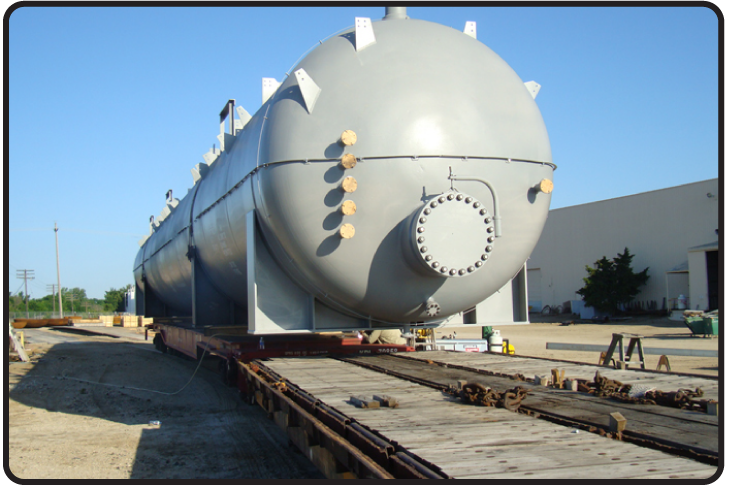 Sauder engineering staff includes engineers and draftsman, with design capabilities to ASME sect 8, Divisions 1 and 2. SCF uses computer design programs Compress, Mathcad, Autorad, and ASME - SCF in-house programs.

Sauder's design and detailing services are of the highest standard. The moment our sales engineer receive your inquiry, we begin our search for ways to maximize the cost effectiveness of your project. In addition to ASME code calculations, Sauder can perform additional analysis tailored to fit your needs. These calculations include, but are not limited to, wind loads, seismic loads, vessel lift, and suspension; localized loads of nozzles and attachment; horizontal vessel saddle design; and finite element analysis. We sincerely believe Sauder provides the most comprehensive engineering and design services in the industry.
 
Our design standards are based on years of experience, combined with the very latest in technology. One look at our software library is proof positive of our resolve to furnish our customers with every design advantage available. To ensure the integrity and efficiency of Sauder designs, we place expectation emphasis on computer-aided design (CAD). In the latest hands of our knowledgeable staff, CAD technology enables us to save valuable time at the design and manufacturing stages, as well as involving the overall quality of our vessels.

Our engineering strengths and advanced technology are carried through each and every phase of our operations. From verification of materials, through support services on the production floor or in the field - Sauder's engineering team stays with the job from start to finish.