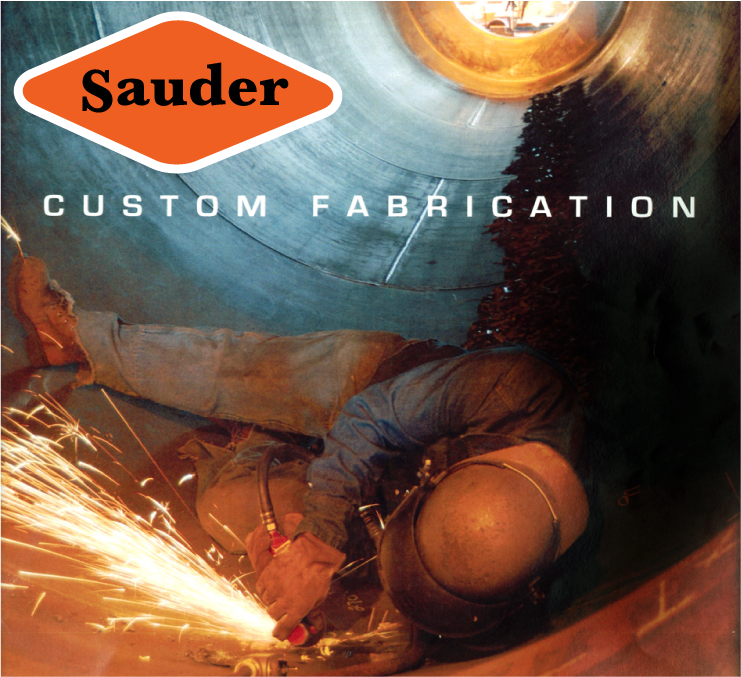 Since 1925, Sauder has been dedicated to quality, dependability and service. From the first client contract through a project completion and beyond, our quality-control associates are committed to ensuring that Sauder's high standards are being met.
 We insist that all our materials be accompanied by a material test report that certifies its compliance with both ASME and customer composition specifications. But the quality doesn't stop there. Sauder goes beyond the testing required by code, to make certain that the material  stacks up to the Sauder standards. Through every stage of production, inspectors monitor every step of the fabrication process, ensuring strict adherence to Sauder's quality-control manual. Our customers appreciate the extra effort, and the benefits are apparent in our finished product. Sauder Custom Fabrication has been repeatedly recognized for superior quality by organizations which monitor our industry.Sauder's quality-control associates regularly perform the most advanced testing Technologies including
U.T
X-ray
Wet Flourescent and Dry M.T.
P.T.
Positive Material Identification
Hydro
Air and Soap
At Sauder, we believe that the integrity of our products is a direct reflection of the integrity of the company. Commitment, dependability and service - these compress the foundation from which Sauder's link to quality is based.